Don't Let Anything Stop You From Learning Brazilian Jiu Jitsu!
Are you looking to get involved in Jiu Jitsu but you don't know where to start? At Good Vibes Brazilian Jiu Jitsu, we offer a beginners level Teen Program for new members to introduce them to the fundamentals of Brazilian Jiu Jitsu first. Students have access to our expert instructors' knowledge and the accountability system that helps build every member up while getting to know how Brazilian Jiu Jitsu works for them. Join us in Levittown today to get started on your own journey.
Fill out the short form on your screen to learn more today!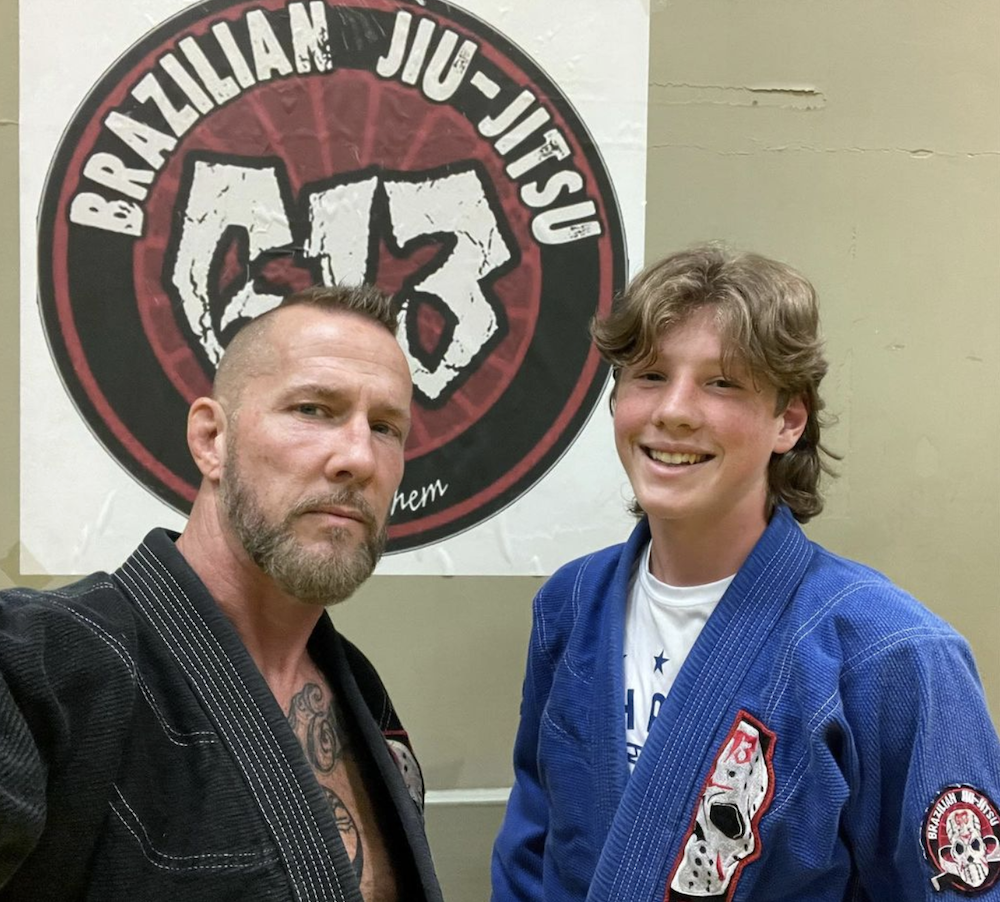 Master The Techniques You Need To Succeed
Brazilian Jiu Jitsu is a great way to get in shape and learn self-defense techniques. But you won't be successful if you don't have the right form from the beginning! Our Teen Jiu Jitsu program is a great way to learn the basics so that you can join the other classes as well later on.
Our curriculum includes:
A focus on improving coordination and agility
Beginner Jiu Jitsu techniques
Movement exercised and coordination-building drills
Simplified explanation(s) of core values
The main mission of our Teen Program here at Good Vibes Brazilian Jiu Jitsu and Team G13BJJ is to help your child's development. We introduce the technical aspects of the sport through fun and engaging activities, and our greatest goal is to help them become a champion on the mat. But more than that, we want to make sure that by providing a solid routine, our teen program can provide moral values, an increased determination to learn, and an overall increased balance between body and mind.
Start Your Training Off Right With Teen Beginners Brazilian Jiu Jitsu
At Good Vibes Brazilian Jiu Jitsu in Levittown, our mission is to help anyone and everyone master the art of Brazilian Jiu Jitsu. To do that, we know that starting out with the correct form and foundational skills makes learning the more complex details easier! We welcome people of all skill levels from around Morrisville, Yardley, and all of Levittown to come learn how great Brazilian Jiu Jitsu is with our team!
Just fill out the short form on your screen to learn more today!